Krav Maga Toronto & Mississauga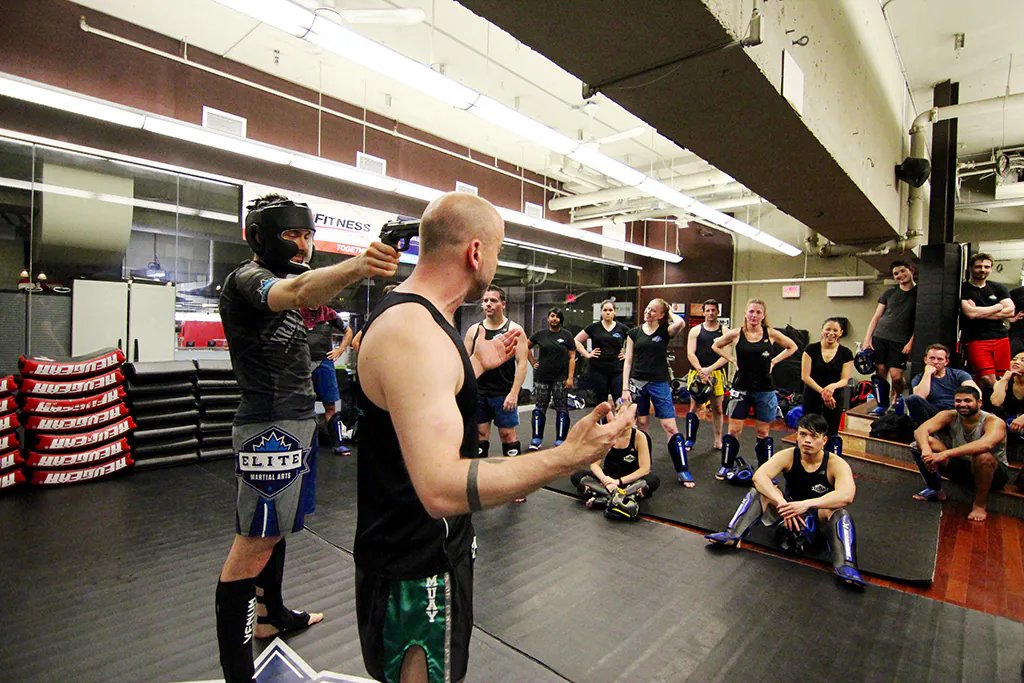 Krav Maga Classes in Toronto and Mississauga
Krav Maga is the official self-defense system used by the Israeli Defense Forces and is a form of hand to hand combat that is preferred among numerous Military and Law Enforcement Agencies worldwide. Since 1964, Krav Maga has been made available to civilians. Individuals from all walks of life enjoy Krav Maga for its no nonsense approach to self-defense.
Krav Maga is a simple, effective form of self-defense designed to employ techniques based on the body's natural movements and the student's instinctive reactions. It prepares the student for a variety of scenarios ranging from multiple attackers, to defense against various forms of weapons.
Unlike other Martial Arts, Krav Maga does not require the student to have superior genetics or natural ability. With proper training and quality instruction, any student can become proficient at Krav Maga regardless of age, size or gender. Krav Maga training provides a total body workout by utilizing a combination of combative striking, street fighting, ground fighting and defense against weapons. All Krav Maga training is done with a level of intensity that properly replicates adverse scenarios that one may face in the real world. There is truly no other form of Martial Art that is equal to Krav Maga when it comes to practical use.
Krav Maga has been featured in such publications as Shape, Men's Fitness, USA Today, US and Self. Krav Maga has also been featured on such T.V. programs as Fight Quest, National Geographic's Human Weapon and CNN.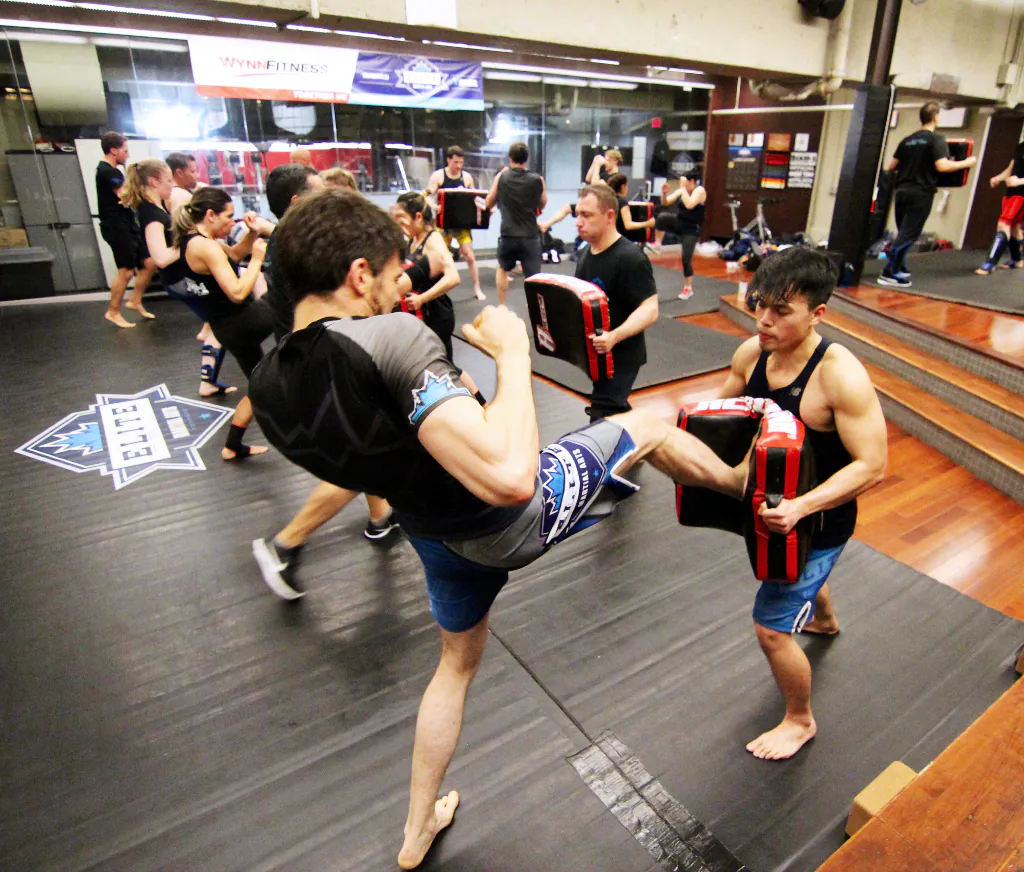 Testimonials
---
"When I first spoke with Dan about Krav Maga I was a bit skeptical but that soon changed after I booked a personal session with him. As a female Peace Officer, Krav Maga provides training that can be life saving and is very practical when compared to other programs offered. In just one class, I was able to grasp a new concept in the way I need to fight if the occasion ever arises. Try one class and I promise your outlook on other programs will not be the same and you will see that Krav is the way to go."
Alicia, Provincial Peace Officer
---
"I am a 34 year old construction inspector and have spent much of my life pursuing various martial arts styles. I can honestly say that nothing compares to Krav Maga. It is a very effective combination of aggression, technique and fitness. The result is a formidable hand to hand combat style that can be applied by anyone."
Mike Ryan
---
"My name is Eric Salzer. I am an Ontario Land Surveyor and have just had my 63rd Birthday. I am now into my fourth year of training in Krav Maga. Since starting Krav, I have improved my stamina and physical condition far beyond my expectations. I truly believe that my fitness level is equal or better that it was in my late thirties or forties.In the last few years I have been fortunate to have Dan Novak as one of my primary instructors. Dan's exceptional instruction and leadership have played a large part in my continued improvement, both in my fitness and my confidence in my new self defense skills. I have been impressed since day one by Dan's natural teaching abilities and organizational skills and his ability to tailor a program and set goals for beginners and advanced students alike. I truly believe that age is only a number and you should …NEVER EVER EVER GIVE UP. Just get out there and do it!"
Eric Salzer