KRAV MAGA AND MUAY THAI TRIANING (AGES 11-15)
MISSISSAUGA LOCATION
Due to popular demand, EMA Mississauga will now be offering a Friday night Youth and Teen program for ages 11-15.
The program will run every Friday night 6:00pm-7:00pm teaching both Krav Maga and Muay Thai to our younger students.  This new program will provide a positive outlet for our youth and teen students to learn Martial Arts, keep active, healthy and get away from excessive screen time and a sedentary lifestyle (which is a common problem for today's youth and teens).
It is well documented that Martial Arts training promotes and encourages improved physical fitness, confidence, weight loss, and sense of self worth, all of which are extremely important during these formative years.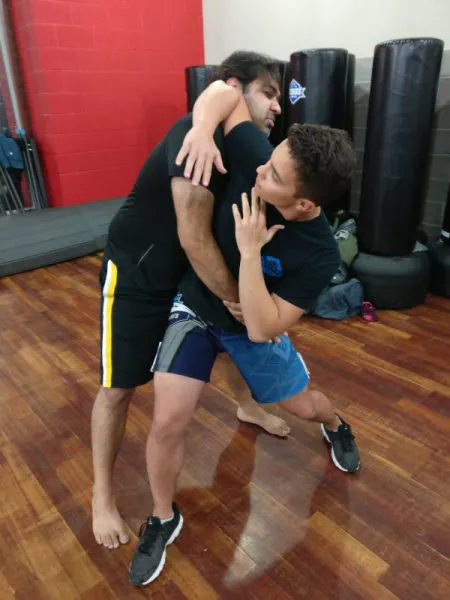 The program at EMA takes a holistic approach to providing youth and teens these benefits in a safe, supervised and welcoming environment.  The program is inclusive to all, no matter your fitness or experience level.  Students who are 15 years of age may also attend our full class menu with  adults on the regular schedule and still attend the youth & teen Friday nights.
Many of our teen students have gone on to transition into the Adult program at 15 years of age and have graduated EMA with a Black belt.
We offer very fair prices for the Friday night program as helping youth & teens is top priority for EMA Mississauga.
Please email us directly at [email protected] for program details and free trial dates!